Times of India, March 19, 2019
NEW DELHI: A lot has changed since the first Lok Sabha was elected in 1952. The average age of MPs has gone up — the last one was the oldest, while this one is the second oldest. Our MPs are also more educated now. But work hours in Parliament are getting shorter. A look at the journey…

AS DEMOCRACY'S AGED, LOK SABHA'S GROWN OLDER
The average age of MPs has gone from 46.5 years in the first Lok Sabha in 1951-52, to 56 in the 16th Lok Sabha, elected in 2014, making it the second oldest House ever. In the first Lok Sabha, there was no MP over the age of 70. This number has risen to 7% in the current Lok Sabha. The number of MPs below 40 has decreased from 26% in 1952 to 14% in the current Lok Sabha.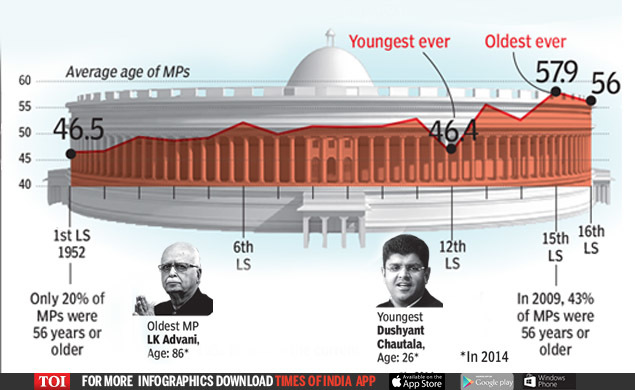 EDUCATION LEVELS HAVE RISEN TOO

Percentage of MPs without secondary education was 23% in 1952 . In the 16th LS, three-fourths of the MPs had at least a graduate degree while 6% had a doctoral degree. Only 13% of the members were without a matriculate degree.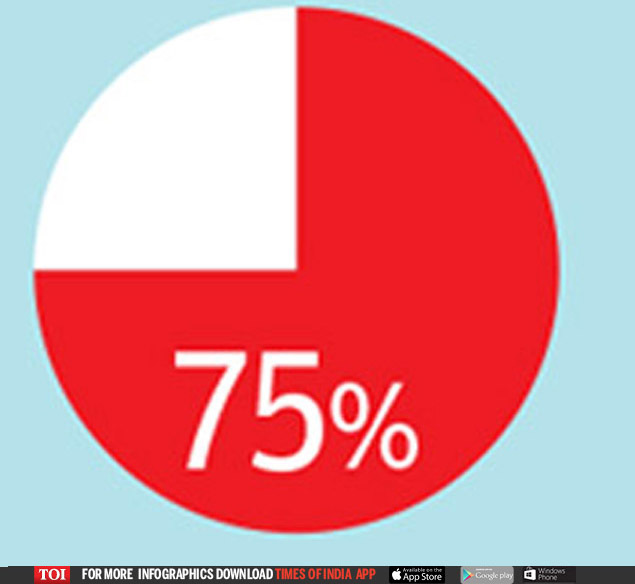 The 2011 Census says that about 6.7% of Indians are graduate or above while 14.1% of the population has completed matriculation.
BUT WOMEN ARE STILL A SMALL FRACTION OF THE HOUSE
On results day 2014, 62 women won seats in the 543-member lower House, making it the best representation they have ever secured, filling up 11.4% of seats. That statistic improved, even if marginally, towards the end of the term of the 16th Lok Sabha with 65 seats, or 12.4% of the total, now with women in a House whose total number has come down to 523 due to deaths and resignations of MPs.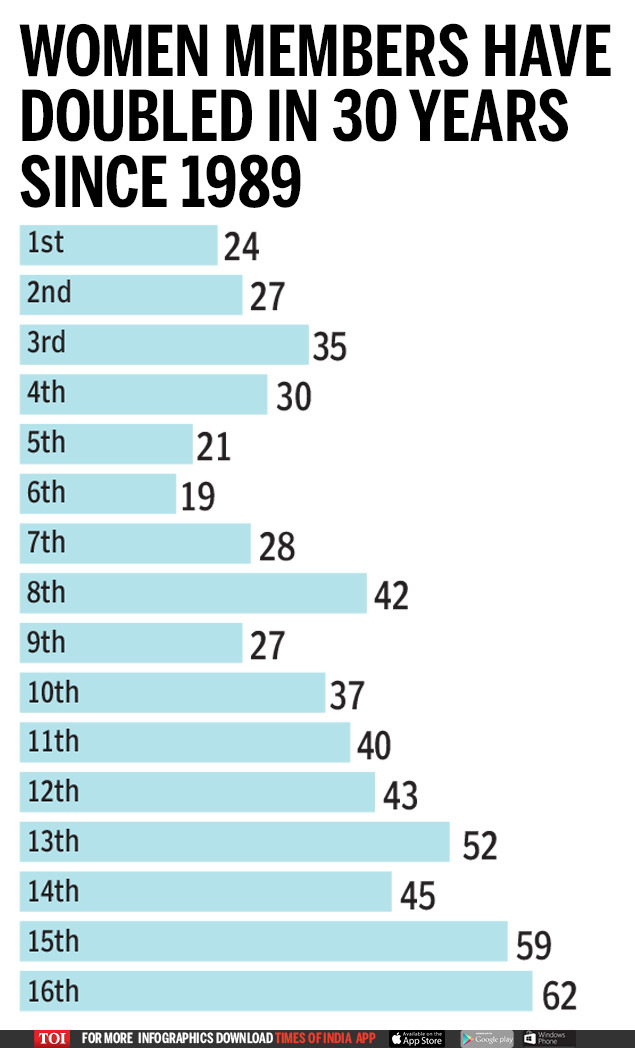 At the end of 16th Lok Sabha, UP has the highest number of women MPS at 14, followed by Bengal (13) and Maharashtra (6). Though the percentage of women MPs has increased over the years, it is lower than other countries in the neighbourhood like Nepal (29.6%) Bangladesh (20.3%) and Pakistan (20.0%) but higher than Bhutan (8.3%) and Sri Lanka (5.8%).
HOURS OF WORK DONE BY THE LOWER HOUSE HAVE BEEN COMING DOWN
The 16th Lok Sabha, with sessions held between June 2014 to February 2019, saw the second lowest hours of work done by a full-term Lok
Sabha. It worked for a total of 1,615 hours, 20% more than the 15th Lok Sabha but 40% less than the average of all full term Lok Sabhas (2,689 hours).
The number of sitting days has kept sliding for Lok Sabha.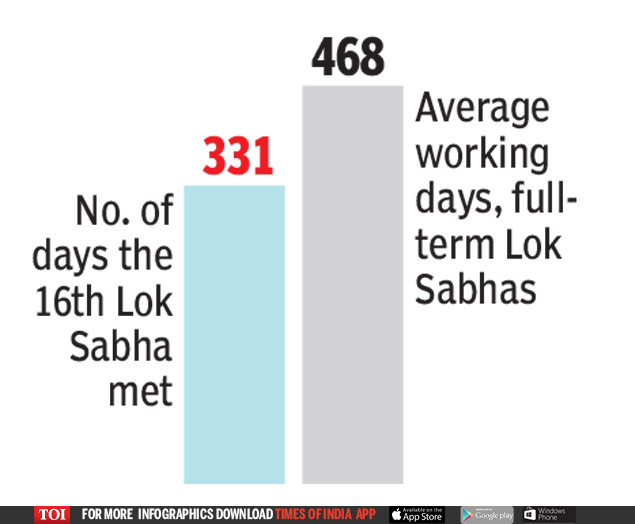 During the 16th Lok Sabha, 133 Bills were passed and 45 Ordinances were promulgated.